How to Import Desktop Presets for Lightroom CC
Unzip your purchase download folder.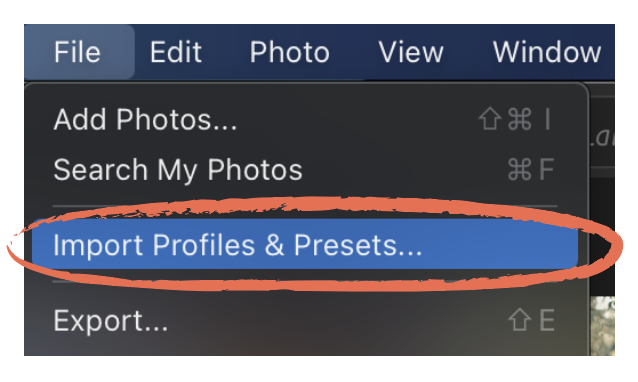 Open Lightroom CC on your desktop computer. In the top menu, select 'File' and then 'Import Profiles & Presets...' in the submenu.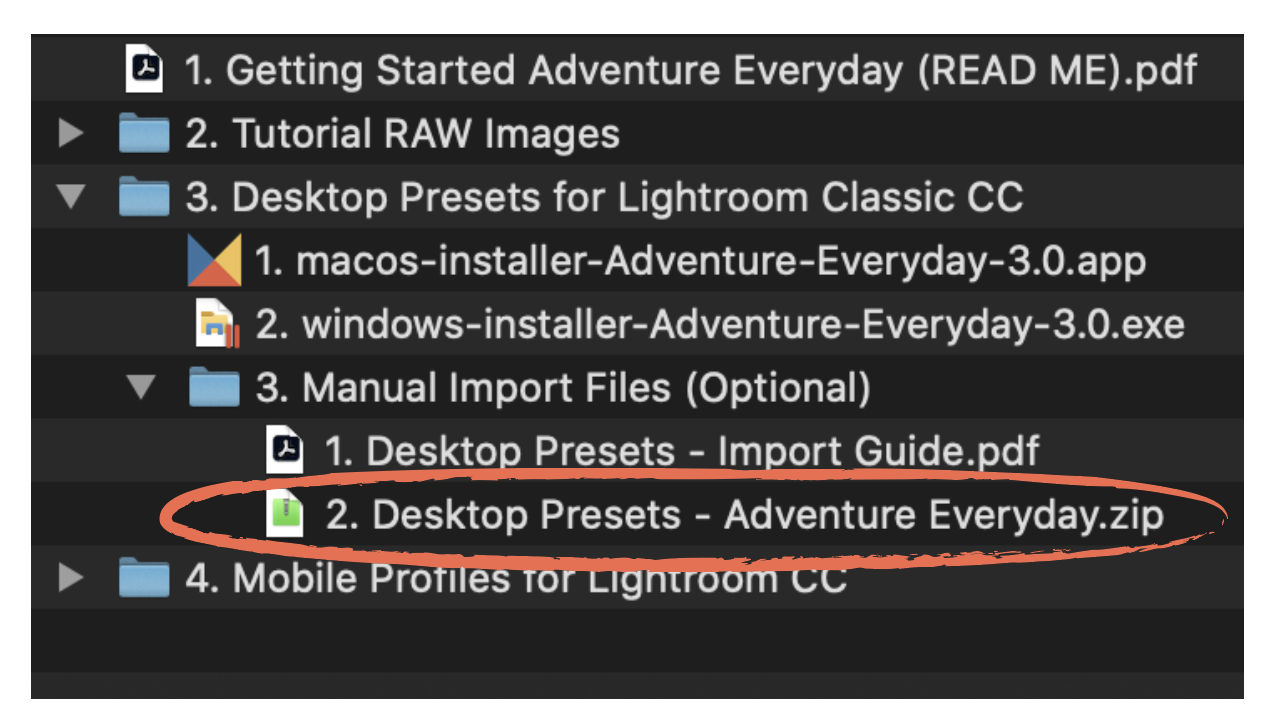 Navigate to the folder named "3. Desktop Presets for Lightroom Classic CC", then "3. Manual Import Files (Optional)" and then double-click the zipped preset pack folder "[preset pack].zip" to import.
---
Are you importing your presets for Lightroom Classic CC?
---