How to Install Presets For Lightroom CC (Mobile Sync)
Import instructions (Sync with Lightroom Mobile)
Unzip the files and then open Lightroom CC.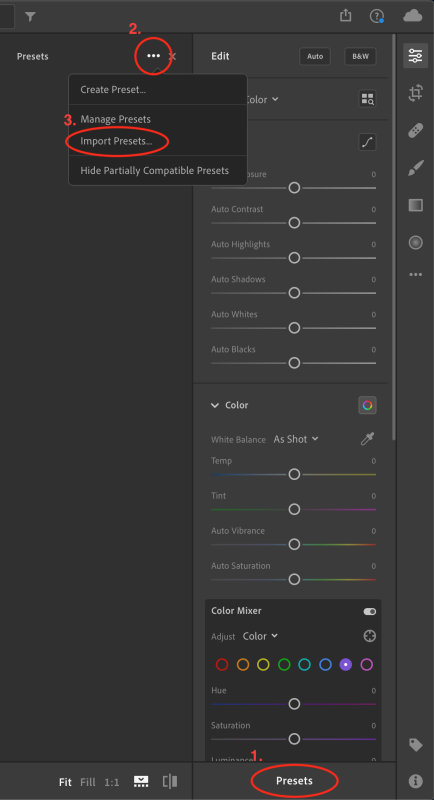 In Lightroom (Desktop), select 'Presets' in the bottom corner. Then click on three dots. Lastly, select 'Import Presets' (visual above) 

Navigate to and open the .zip file you downloaded from Mastin Labs. Open the 'Lightroom CC - Manual Import (Optional)' folder and double-click the [preset pack].zip file (visual below).
Are you importing your presets for Lightroom Classic?
The process is slightly different for Lightroom Classic, follow these import instructions:
---