How to Install Presets For Lightroom Classic CC (Mac)
Installer Instructions:
Unzip the download file and double-click the installer file (.osx for Mac)
Follow the installer prompts. Then, restart Lightroom. Enjoy!
Manual import instructions:
Open Lightroom Classic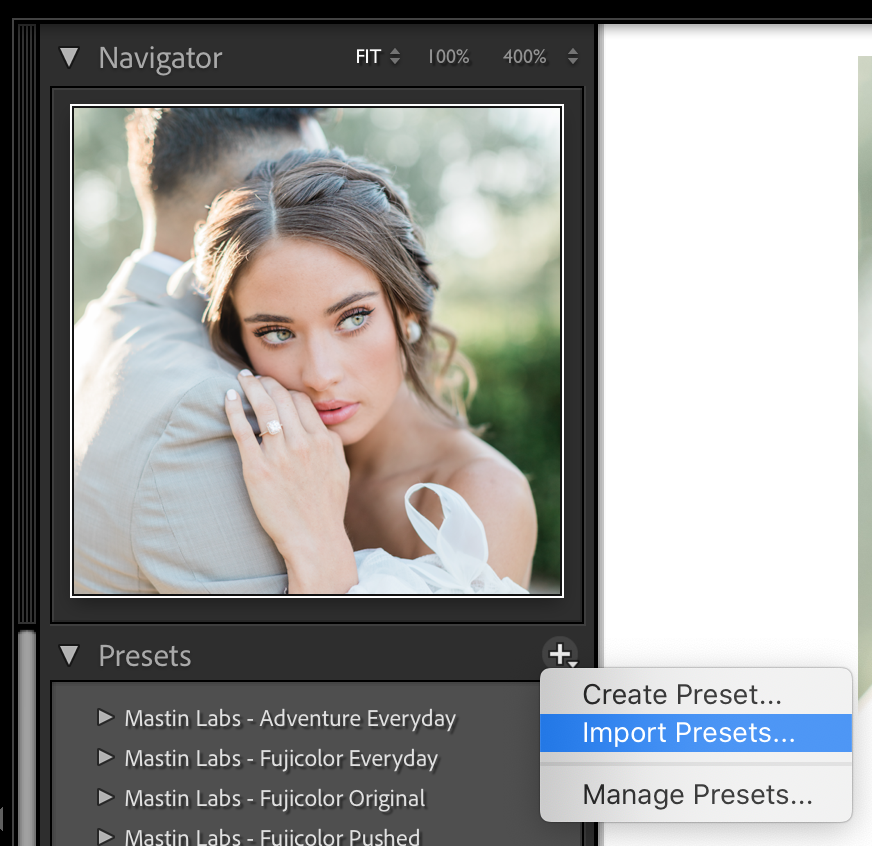 In the Develop tab, click on the + and then select 'Import Presets' (visual above)

Navigate to the folder named "3. Lightroom CC - Manual Import (Optional)" in your purchase download, and then select the zipped preset pack folder (visual above)
Double-click the zipped preset pack folder (i.e. Fujicolor Original, Adventure Everyday, etc) to import.
After installing, make sure you have imported images into the catalog. The newer versions of Lightroom Classic will grey-out some tools/menus (presets are one of them) if no images are imported in the catalog.
Are you importing your presets for Lightroom CC?
The process is slightly different for Lightroom, follow these import instructions: How to Install Presets For Lightroom (Mobile Sync)
---